This is an archived version of CRA's website. This archive is available to provide historical content.
Please visit http://www.cra.org for the latest information.
Computing Research News
February 2015 Vol. 27/No.2
Social Media @ CRA
By CRA Staff
CRA and its committees have a number of active social media initiatives to keep you informed. Stay up with the latest from CRA by subscribing to our groups!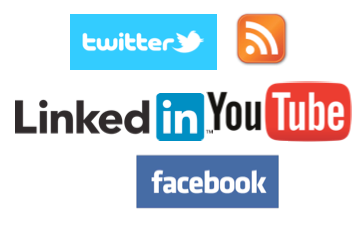 Computing Research Association
CCC
CRA-W
Follow us at @CRAWomen for CRA-Women and Grad Cohort news
1828 L STREET, NW SUITE 800, WASHINGTON, DC 20036 | P: 202-234-2111 | F: 202-667-1066