This is an archived version of CRA's website. This archive is available to provide historical content.
Please visit http://www.cra.org for the latest information.
Computing Research News
March 2015 Vol. 27/No. 3
March 2015 CERP Infographic
By Ama Nyame-Mensah, CERP Research Associate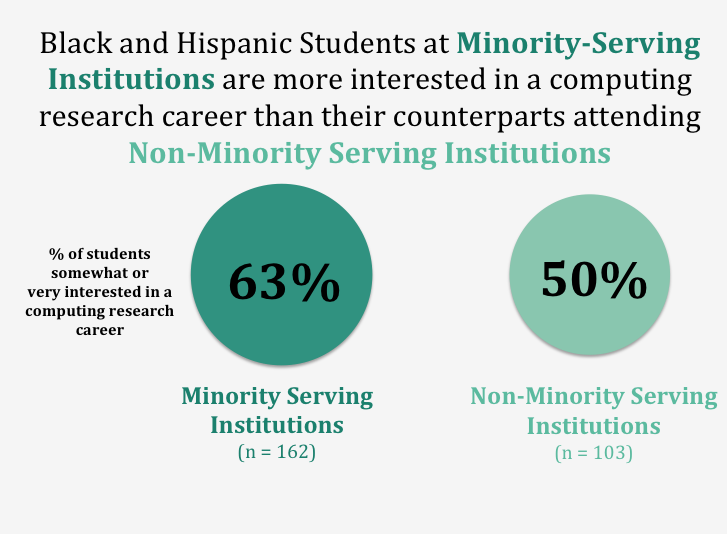 Note: Interest in a computing research career was measured by asking students to indicate how interested are you in having a career as a computing researcher in industry or a government lab after you finish your highest degree. A five-point Likert scale was used, ranging from (1) Very Disinterested to (5) Very Interested. Black: Includes Black or African American. Hispanic: Includes Hispanic or Latina/o. Minority Serving Institutions are (postsecondary) institutions in which minorities (e.g., Blacks or African Americans, Hispanics or Latina/os) exceed 50% of the total enrollment.

These data are brought to you by the CRA's Center for Evaluating the Research Pipeline (CERP). CERP provides social science research and comparative evaluation for the computing community. To learn more about CERP, visit our website at http://cra.org/cerp/.
1828 L STREET, NW SUITE 800, WASHINGTON, DC 20036 | P: 202-234-2111 | F: 202-667-1066