Relevant Links
Keywords
security, communications, encryption
Buzz



COMPUTING RESEARCH HIGHLIGHT OF THE WEEK [March 23-30, 2012]
SafeSlinger
---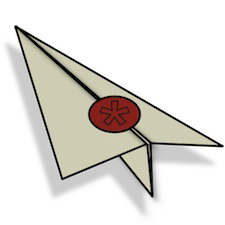 Researchers at Carnegie Mellon University's CyLab developed SafeSlinger to enable users to safely and securely exchange messages. SafeSlinger makes sending secure messages easy. Just keep your passphrase a secret, and only you and the other party can read messages. Messages cannot be read by your cellular carrier, Internet-provider, employer, or anyone else.
SafeSlinger, a system leveraging the proliferation of smartphones to enable people to securely and privately exchange their public keys. Through the exchanged authentic public key, SafeSlinger establishes a secure channel offering secrecy and authenticity, to support secure messaging and file exchange.
Learn More...
Researchers:
Adrian Perrig (Carnegie Mellon University)
Jonathan McCune (Carnegie Mellon University)
Michael Farb (Carnegie Mellon University)

‹ Current Highlight | Past Highlights ›
---
Computing Research Highlight of the Week is a service of the Computing Community Consortium and the Computing Research Association designed to highlight some of the exciting and important recent research results in the computing fields. Each week a new highlight is chosen by CRA and CCC staff and volunteers from submissions from the computing community. Want your research featured? Submit it!.