Relevant Links
Link to Press Release
Link to Original Paper
Press Contact

Keywords
nano-devices, material sciences
Buzz



COMPUTING RESEARCH HIGHLIGHT OF THE WEEK [Feb 3 - 10, 2012]
Graphene, It's Cool
---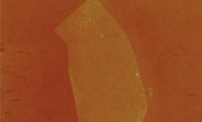 Researchers at the University of California, Riverside (UCR), the University of Texas at Austin, the University of Texas at Dallas, and Xiamen University have shown that the thermal properties of isotopically engineered graphene are better than those of graphene in its natural state. The results mean that graphene is one step closer to being used as a thermal conductor for managing heat dissipation in electronic devices. "The important finding is the possibility of a strong enhancement of thermal conduction properties of isotopically pure graphene without substantial alteration of electrical, optical, and other physical properties," says UCR professor Alexander Balandin. The researchers say the importance of their work is explained by practical needs for materials with high thermal conductivity. Balandin says that initially the technology will likely be used in some niche applications, such as thermal interface materials for chip packaging or transparent electrodes in photovoltaic solar cells or flexible displays. However, in a few years it could be used with silicon in computer chips as interconnect wiring or heat spreaders.
Full Article...
Researchers:
Alexander Balandin (University of California, Riverside)
‹ Current Highlight | Past Highlights ›
---
Computing Research Highlight of the Week is a service of the Computing Community Consortium and the Computing Research Association designed to highlight some of the exciting and important recent research results in the computing fields. Each week a new highlight is chosen by CRA and CCC staff and volunteers from submissions from the computing community. Want your research featured? Submit it!.