Relevant Links
Buzz



COMPUTING RESEARCH HIGHLIGHT OF THE WEEK [September 19 - September 26]
BYU researchers detect fraud with highest accuracy to date
---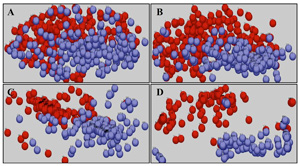 Researchers from Brigham Young University have helped create the most robust and accurate fraud detection system to date using information from publicly available financial statements.
Using business intelligence software that learns and adapts as it processes data, a team of professors from the Marriott School of Management developed a model that correctly detects fraud with 90 percent accuracy.
"We've improved on 30 years of research in terms of accuracy in capturing fraud patterns," said Jim Hansen, information systems professor and study co-author. "This improved detection is crucial given the broad societal costs of management fraud."
Major fraud scandals at Enron, WorldCom and several other firms around the turn of the century were the catalyst for a 78 percent drop in the NASDAQ between 2000 and 2002.
Full Article...
Source: Brigham Young University
Researchers:
Ahmed Abbasi (University of Virginia)
Conan Albrecht (Brigham Young University)
Anthony Vance (Brigham Young University)
‹ Current Highlight | Past Highlights ›
---
Computing Research Highlight of the Week is a service of the Computing Community Consortium and the Computing Research Association designed to highlight some of the exciting and important recent research results in the computing fields. Each week a new highlight is chosen by CRA and CCC staff and volunteers from submissions from the computing community. Want your research featured? Submit it!.