Relevant Links
Press Release
Research Papers
Media Contact
Keywords
Cryptography, Cloud Computing Security
Buzz



COMPUTING RESEARCH HIGHLIGHT OF THE WEEK [July 3 - 10, 2009]
IBM Claims Cryptographic Cloud Security Challenge Solved
---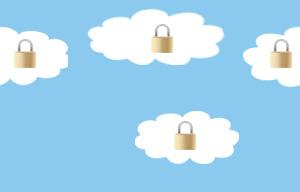 Stanford Ph.D. student and IBM researcher Craig Gentry may have taken a big step forward in the solving the problem of data security in cloud computing. In his recently released paper, "Fully homomorphic encryption using ideal lattices", Gentry describes a method which allows processing of encrypted data without knowing its content.
This method would allow for the storage of encrypted data on an untrusted server, allow users to query the data, and receive useful responses from the server without the server sending all of the data. Data could also be queried privately by sending an encrypted query and the server could provide a useful response.
Since the invention of public-key encryption decades ago, the problem encrypted information analysis has proved a very difficult one for researchers to solve. With Gentry's method, full analysis of encrypted without sacrificing confidentiality can be accomplished. Data storage vendors will now be able to provide information analysis access to clients, without being able to see the content of the data.
The security of this method has not been proven, as wide-scale tests are forthcoming.
Researchers:
Craig Gentry (Stanford University)
Research support provided by:
Stanford University, IBM
‹ Current Highlight | Past Highlights ›
---
Computing Research Highlight of the Week is a service of the Computing Community Consortium and the Computing Research Association designed to highlight some of the exciting and important recent research results in the computing fields. Each week a new highlight is chosen by CRA and CCC staff and volunteers from submissions from the computing community. Want your research featured? Submit it!.