Disaster Management
Disasters are often viewed as an application for computing, and there are many instances in which existing research streams can be leveraged to improve the enterprise. However, the unique attributes of disasters (extreme temporal and spatial scales, unpredictability, compromised wireless and physical information infrastructures, lack of access to the disaster sites, distributed sources of information and expertise, etc.) pose hidden computing challenges in real-time data sensing, visualization, analysis and prediction capabilities for on-the-fly decision-making that can serve to not only advance emergency response and recovery but to also drive forward the field of computer and information science and engineering, broadly speaking.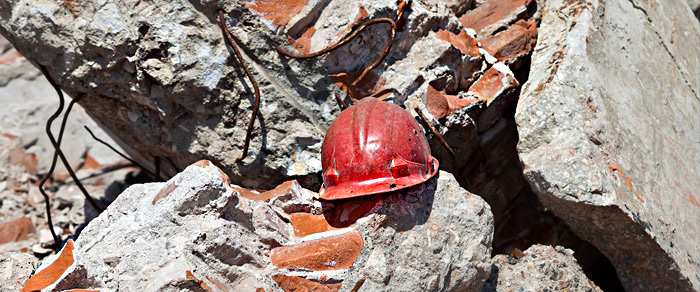 "Computing for Disasters" Report Released
June 25, 2012 - The Computing Community Consortium released a final report summarizing the key themes that emerged from the NSF/CCC Computing for Disaster Management Workshop. The report (download report) calls for a robust, multi-disciplinary community in which researchers partner with practitioners to tackle fundamentally new research in socio-technical systems that enable decision making for extreme scales under extreme conditions. It describes what "Computing for Disasters" is, why it is different from existing research areas and paradigms, what its benefits to society and to science are, and what a broad investment portfolio and living roadmap facilitating the engagement of researchers from all disciplines might entail.
Find out more details about the workshop and report.